QR Code Generator
PRO

in numeri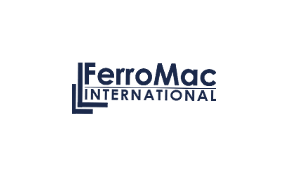 Whenever we purchase items or service, we expect 2 things. It needs to work flawlessly and we want good support. QRCG provides both! We are currently using the QR Code for our business cards, but we have been scrolling through all the options QRCG is offering and we certainly might expand our own application of the service.
Unhappy with various QR Code Generators, we decided to give QR-Code-Generator.com a shot and we were impressed. First, they have a seamless and user-friendly dashboard which provides very insightful analytics of the performance of our QR Codes. Second, their friendly and helpful staff always proactively approached us with a very personalised experience.
QR Code Generator allows Plastiq to create not only feature-rich QR Codes but beautiful looking ones effortlessly. A great product with customer service to match is what keeps Plastiq as a loyal customer.
David Anderson - Cofondatore e CEO
Plastiq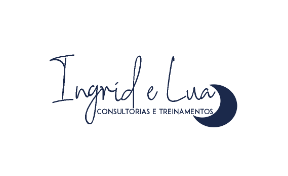 Amo questo software; è molto pratico e semplice da usare! Oltre a tutte le funzionalità del prodotto, mi congratulo anche per il prodotto! Ho avuto un servizio eccellente e una risposta rapida alle mie esigenze!
Ingrid Lima - CEO
Ingrid e Lua - Consultorias e Treinamentos
Consiglio fortemente l'integrazione dei QR Code per ottimizzare i processi di vendita e i preventivi. Stampiamo i codici su adesivi da utilizzare sulle nostre linee di prodotti. Trattandosi di codici dinamici, possiamo aggiornare prezzi e promozioni senza dover sostituire i codici già stampati sugli adesivi.
D. Ossa - Consulente commerciale
Ambiente Azul
Ciò che ci piace di più del software è che è veloce, efficace, professionale e facile da gestire. Oltre al software, il team di assistenza clienti è efficiente e rapido nelle risposte e nell'aiuto.
V. Haquim - Direttore artistico
Ar Propaganda Ltda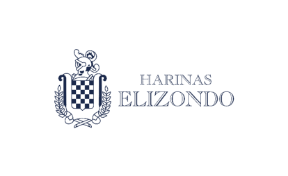 Con QR Code Generator abbiamo trovato la possibilità di creare QR Code pratici come vCard Plus per i nostri biglietti da visita o PDF per i manuali interni. In futuro, vogliamo avvicinare i nostri clienti al mondo digitale utilizzando diversi tipi di codici QR nelle nostre pubblicità cartacee.
Mauricio Rodriguez B. - Direttore IT
Harinas Elizondo Messico
È molto utile utilizzare diversi QR Code per soluzioni diverse. Ad esempio, il PDF QR Code è uno strumento spesso utilizzato per mostrare le informazioni a un pubblico più vasto, aumentando così la nostra presenza nel settore agro-biotech. Anche la personalizzazione del design del codice è un aspetto importante.
Jose L. Rincón - Marketing/design grafico
Probelte SAU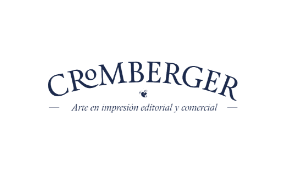 The most useful tool is the scan tracking, so we know if the codes are scanned and we are able to check the traffic for our links. For us as a publisher of educational books for children, QR Codes are the bridge that will provide students and teachers with complementary information on learning issues.
Tania Pineda - Editorial Coordinator
Cromberger Editores e Impresores
We knew we would need dynamic QR Codes to meet the freedom and flexibility we need. These QR Codes would also have to be easy to generate, maintain, and process. With their easy to operate user interface and world-class customer support, qr-code-generator.com is the perfect partner for us.
Melaleuca of Europe Germany GmbH
For a business like ours that uses QR codes as the main method of onboarding across our network, QR Code Generator has been the best platform for helping us manage all our codes across the team. The platform is user-friendly and the support team has been incredibly helpful.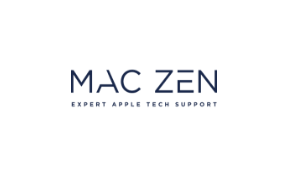 I needed to place a QR code on my car so that passers-by could grab a digital business card. QR Code Generator gave me the unique opportunity to have a scannable code that I could repurpose over time without the expense of reprinting. Their ability to use custom domain names for the address also meant that when customers scanned the code, they would have higher confidence that the link they're going to is safe.
Aitan Roubini - Apple Specialist
Mac Zen
When looking for a QR Code generator, we quickly decided on the Pro Plan from QR Code Generator. Their customer service was exceptional, helpful, and quick to respond to all questions that we had. We also felt that it was very user-friendly and easy to configure. We would highly recommend the QR Code generator to other businesses looking for ways to connect with their consumers.
Colleen and Natalie
PopSockets
QR Code Generator offers a variety of really interesting and functional Dynamic QR Codes. At our company, we have mainly used vCard Plus QR Codes for our executives' business cards. However, we have also used Video and Website QR Codes since they are very useful for spreading our audiovisual advertising material.
Daniela Herrera Q. - Mass Communication
Estrategias Documentales S.A.S.
Are QR Codes worth adopting?
40%
Will scan a QR Code to contribute ideas for new products/designs
5.3 billion
5.3B
Coupons will be redeemed via QR Codes by 2022
1.65 trillion
1.65T
Dollars worth of transactions via QR Codes in China alone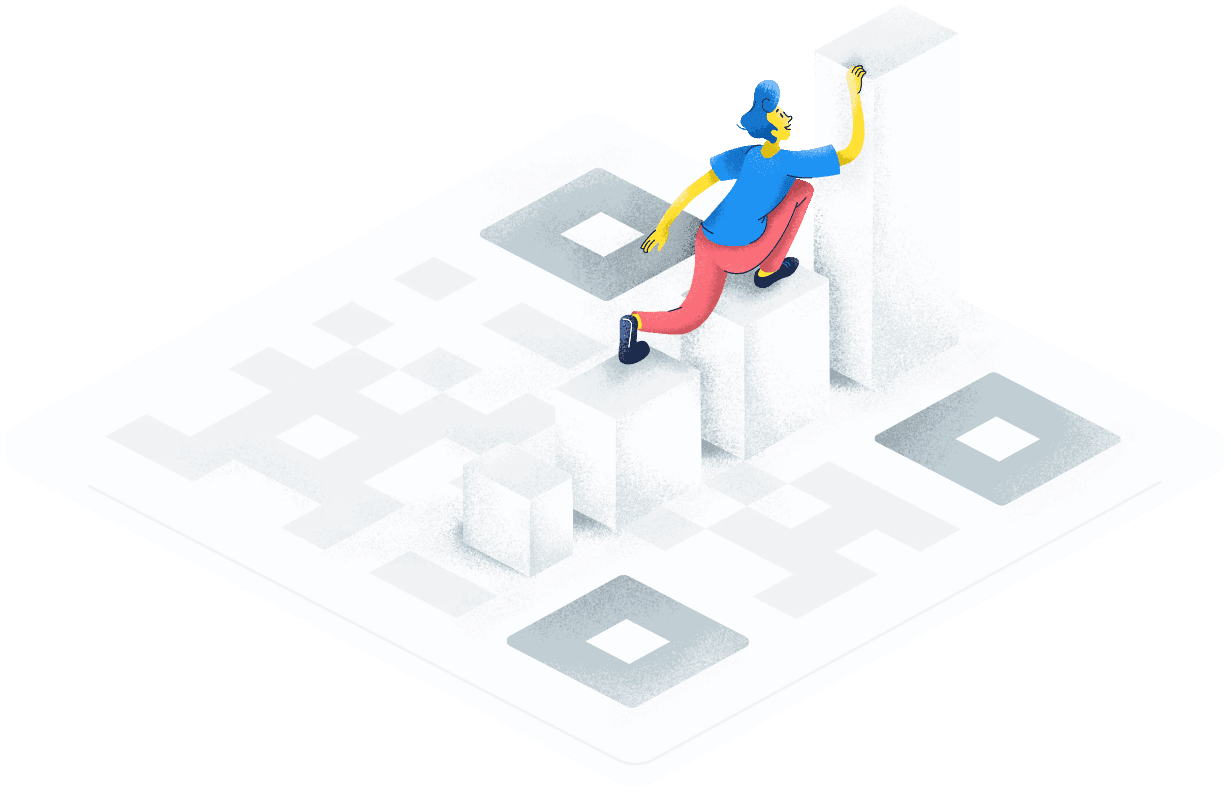 According to GlobalWebIndex, people are 40% more likely to use QR Codes if they can contribute to new products and designs. They also would use QR Codes to connect with other fans of the brand, whether on Facebook or any other social sites.
Furthermore, 11 million households in the US alone will have scanned QR Codes in 2020 to obtain further information about household products, and about 5.3 billion coupons would be redeemed via QR Codes in 2022. In China, 1.65 trillion dollars worth of QR Code transactions were recorded, ranging from small payments such as for street snacks to expensive purchases such as luxury goods.
QR Code technology is the easiest to implement and with QR Code readers and scanners now native in smartphones from Apple, Samsung, Huawei, Xiaomi, and Google, the adoption rate will only continue to go up from this point on.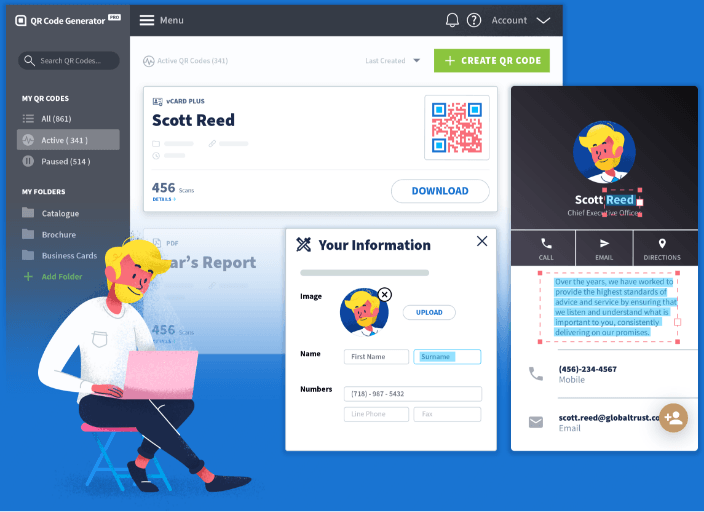 QR Code Generator
PRO
Ready to explore your business' full potential?
QR Code Generator PRO is equipped with full customization that mirrors your brand identity, scan tracking statistics to measure your ROI, plus a ton of other beneficial features you and your team members need to launch great QR Code marketing campaigns.
Inizia subito